SARAH'S STORY
Sarah Petty is one of the most profitable children's photographers in the country. And it's no wonder. With a solid background in marketing, she grew her Springfield, IL studio around a boutique business model: to give her clients an incredible experience and heirloom-quality artwork.
With her marketing background, Sarah knew she needed a killer website. But she didn't want to spend time hemming and hawing over the endless details that go into design—so she turned to PhotoBiz.
MAKE IT FAST, MAKE IT BEAUTIFUL
_______________________

In a few days, Sarah and the PhotoBiz team uploaded her images, customized a template, and launched her site. Now she can focus on doing what she loves without having to worry about her website.
"You wouldn't even know our site was a template! In fact, I had someone email me and say, 'You said you were using PhotoBiz, and that's not a PhotoBiz template.' Well, yeah it is, we just customized it!"
Go with a sure thing. Get a website, make it beautiful, then go do what you do—run your business.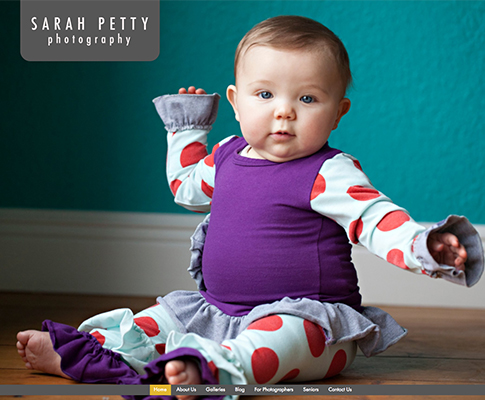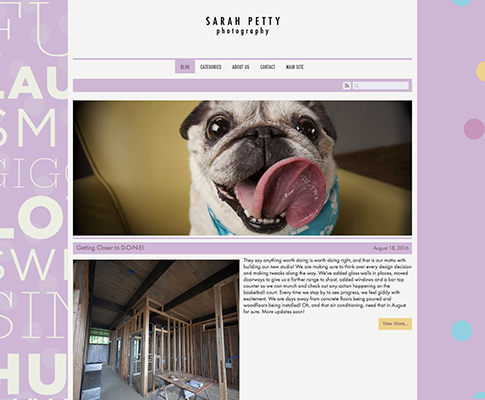 FACEBOOK IS NOT YOUR WEBSITE!
_______________________

Sarah teaches up-and-coming business owners that prioritizing your website over social media is the key to attracting high-quality clients. But she also knows first-hand how valuable time is to a busy photographer.
Over the years, she's seen so many photographers who only use Facebook to promote their brand—which Sarah knows is a huge mistake. Especially when it's so easy to have a great-looking website in no time flat. When so much is riding on your professional online presence, you need a website you can count on to make you look awesome. Every time.
I couldn't have been more excited to have such an easy resource. Now, when I see a photographer who just has a Facebook page, I have to stop them and say, 'A Facebook page is NOT your website!'