BLAIR'S STORY
Blair's got hustle. He's always working—and yet somehow finds time to speak, tour, and teach while still shooting full-time AND raising a family. So you can imagine that Blair needs a website that is fast, easy to build, and gives him tons of options.
In 2010, Blair spoke with our team about his vision and decided to call PhotoBiz home. He now has seven sites, does brisk business across his many brands, and has grown to be a top educator and speaker around the country.
SEVEN BRANDS, ONE NEAT SOLUTION.
_______________________

Blair shoots everything—high school seniors, weddings, newborns, sports, dance & more. But when reaching so many different audiences, he needed to get specific online. Instead of dumping everything in one place, Blair decided to build different sites for each of his markets. That way all of his brands can have a distinct identity.
But can you imagine building SEVEN different websites? Neither could Blair. Using our templates (and with a little help), Blair was able to build everything easily, really fast. Now all his portfolio websites sport a different look, and he can switch designs with one click.
I was impressed with PhotoBiz from the very beginning. But what really hooked me is I can choose from tons and tons of templates, and just click some buttons to make it happen. And I gotta say, I was really blown away.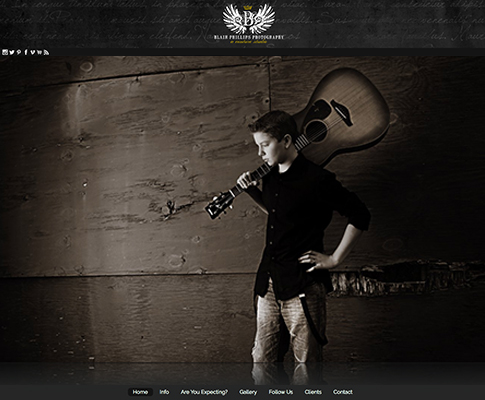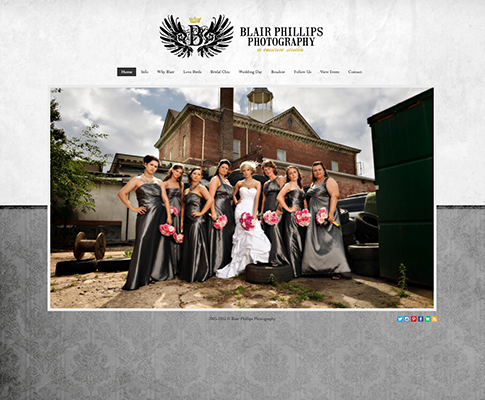 A TEAM HE CAN COUNT ON
_______________________
Blair needed his websites to function well and look amazing. But with PhotoBiz, Blair found more than that. He found a team he could lean on whenever he needed help or advice. Blair was amazed at the level of service he received. Could it really be true?
"I thought, 'There's no way they're going to be able to do what they say they're going to do.' But I picked up the phone and had a great conversation. And at the end, they said: 'Look, Blair, if you ever have any questions, we're here for you.' And for that I am very, very grateful."
Whenever I call PhotoBiz, there is always someone there waiting with open ears and endless solutions to keep me on top of my market. My PhotoBiz website did so much for my business, I now have seven sites.